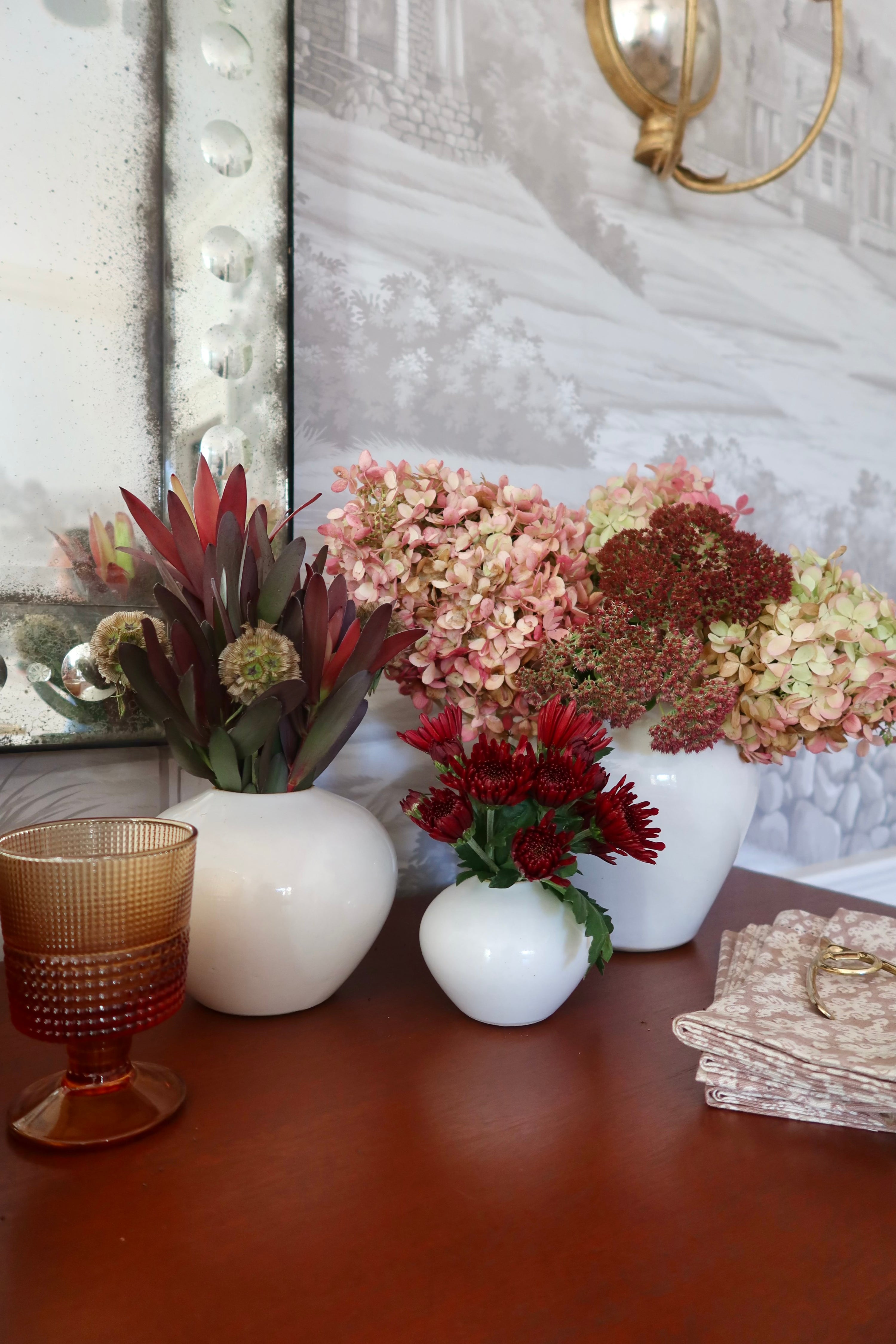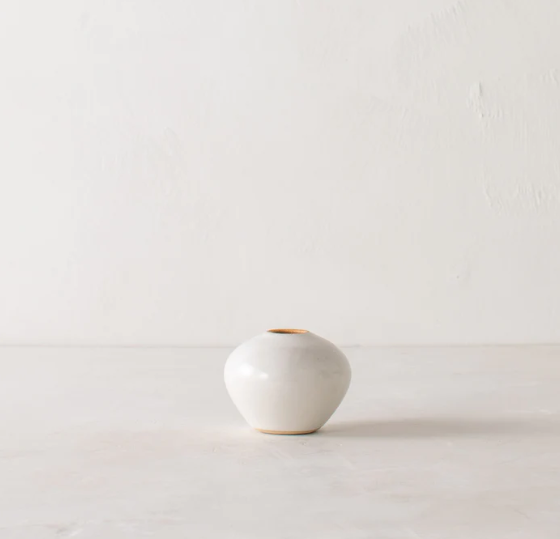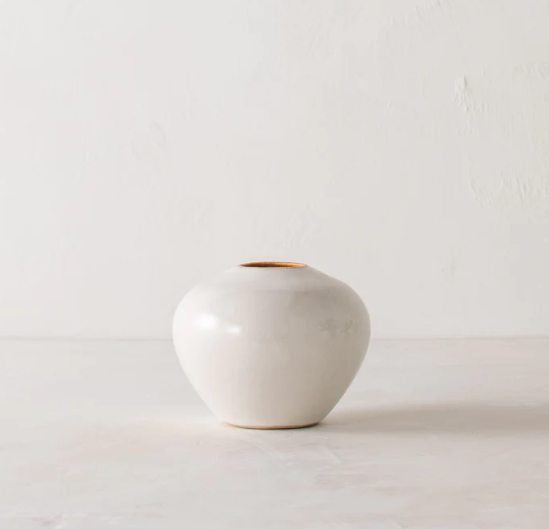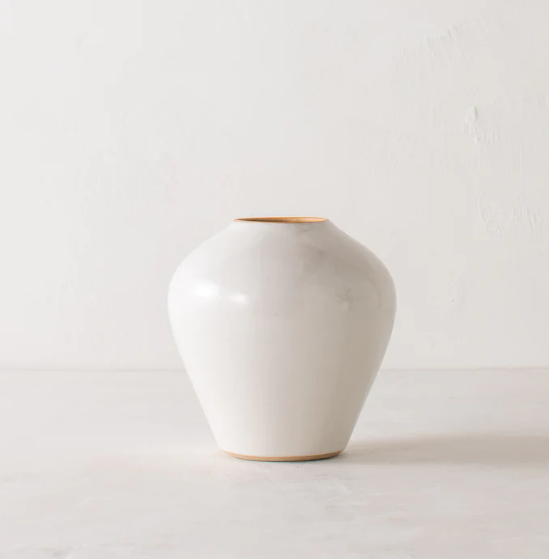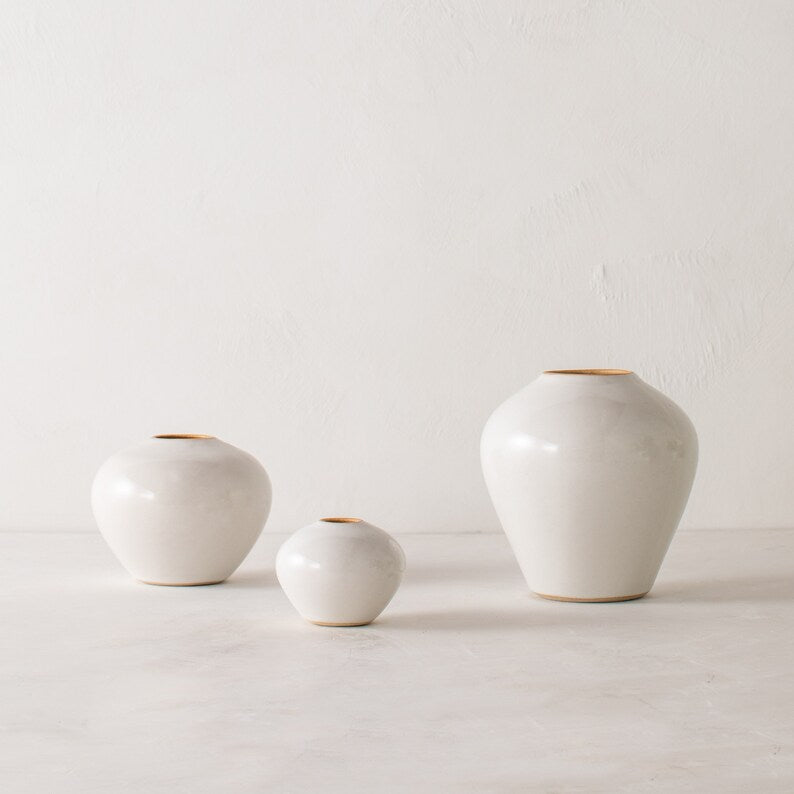 Description
Shipping & Returns
This low, round vase is inspired by traditional shapes and classic vessels, designed with relaxed, organic arrangements in mind. 

Each piece is handmade using our proprietary sand stoneware and finished in our signature ivory glaze. The glaze on the rim of each piece has been removed to allow the warmth of the sand clay to be highlighted.

Available in three sizes:
Verdure Vase No. 1: 3.75" w, 3" h, 1.30" Rim
Verdure Vase No. 2: 5.85" w, 5" h, 2.15" Rim
Verdure Vase No. 3: 6.80" w, 7" h, 3.10" rim

Product Specifications:
Material: Sand Stoneware
Glaze: Ivory
Use: Food Safe, Microwave Safe, Dishwasher Safe
 Due to the handmade nature of the designs, slight variations in glaze or clay finish is natural and to be expected. No two designs will be exactly alike, a result of the ceramic process.
We accept returns on some, but not all, products. To initiate or inquire about a return, please email info@shopgatesandco.com.
Most items are shipped within 3-5 business days, unless otherwise noted in the product description.
All mirrors, artwork and ceramics are final sale.
Rugs: Customers are responsible for return shipping and a 15% restocking fee.